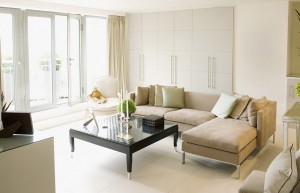 Maid2Maid is proud to offer leading domestic cleaning services in Edgeley Stockport. We have put lots of time and effort into building a reputation in the local area for our excellent cleaning and great value service. We believe the difference in our cleaning services in Edgeley, is our attention to detail. With every job we undertake, we aim to ensure that our client comes home to a sparklingly clean house that they can rest and relax in after our Edgeley based cleaners have visited.
---
Our success is based on the happiness of our clients. This was something that was very important to us when we set up the business – to improve people's experience at home by providing first-rate domestic cleaning services in
Edgeley Stockport
. We are a family run business offering a fully managed and equipped service. We pride ourselves on our excellent customer service; we are cleaners who care about our clients. Our highly trained
cleaners in Edgeley
will really look after you, as we truly care and will work as hard as we can to ensure that you are wowed by our cleaning services! Maid2Maid is a professional cleaning company working in Edgeley, Stockport and the surrounding areas. We are a friendly and reliable team, who provide services that our customers are more than happy with and who often build long-term relationships with our clients. With a team of cleaners who are really motivated and are happy to clean for you, we can achieve customer satisfaction and build successful client relationships. We have a relatively low staff turnover rate, as we only hire and train staff that we would be happy to have in our own homes. All of our staff are truly passionate about cleaning and are 100% commitment to doing a great job! Maid2Maid is constantly growing as a business, and our database of customers in Edgily, Stockport is expanding on a daily basis. More and more people are trusting us with their housekeeping, because we have demonstrated ourselves as professional cleaners who are dedicated to delivering excellent quality service and who go above and beyond to help each of our customers.
---
For more information on our
cleaning services in Edgeley
please call us on 0161 217 1332 or email us at
[email protected]