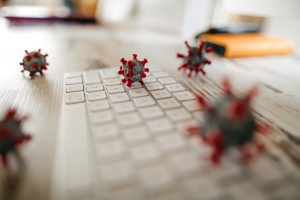 Competitive commercial cleaning contracts
Keep your business in pristine condition with commercial cleaning. Whether you need on-going office cleaning or flexible contracts for your rental properties, we can get the job done to a high standard and at a great price and all our work is fully guaranteed for your peace of mind. All commercial and office cleaning is undertaken with eco-friendly cleaning products, ensuring a healthier finish for you, your clients and your colleagues.
Our office and commercial cleaning services are very important to us here at Maid2Maid, as we know that as a company you have no choice but to provide the best environment in the business – in order to stand out from your competitors. For example, if you run a service business such as a hairdressing salon or nail bar the cleanliness of the location will be a deciding factor on whether they choose to spend time at your premises or not. Furthermore, it is clear that employees want to be able to work in a clean and healthy environment. Clean working environment not only help to produce a more productive workforce, but can also help reduce the number of health & safety issues you face too.
We understand completely the value of every impression that you as a company make, which is why we offer such a fine attention to detail within our service. We work with you and your staff to ensure that you are thrilled with your office or commercial space once we have finished with it. To this end, we will start each contract with a meeting with you at your space in order to discuss your particular needs, as well as taking a closer look at your space layout and elements so that we can draw up a meticulous checklist for our staff to follow. Whether your commercial or office cleaning service requirement is in Stockport or Manchester we are here to help.
Other benefits of our cleaning solutions are.
KILLS COVID-19, NOROVIRUS, C-DIFF, MRSA, E. COLI, SAMONELLA & LISTERIA.
KILL UP TO 99.9999% OF BACTIRIA WITHIN 30 SECONDS.
LEAVES SURFACES BACTERIA FREE FOR UPTO 30 DAYS
ALCOHOL FREE & VEGAN FRIENDLY.
NON FLAMIBLE & NON-TOXIC.
SUITABLE FOR ALL SURFACES (NON-TAINTING).
FULLY COMPLIANT WITH EU BIOCIDE REGULATIONS.
TESTED FOOD SAFE AND HALAH COMPLIANT.
TESTED ON MEDICAL DEVICES.
NHS APPROVED.
WE CAN INSTALL WALL-MOUNTED HAND SANITISERS
With a dedication to maintaining high levels of sanitisation, our regular cleaning contracts can minimise the risk of illness in your workplace. From e-coli to the flu virus, you can feel safe in the knowledge that you are protected from dangerous bacteria.
Places we already offer commercial cleaning services to:
Offices

Restaurants and café bars

End of tenancy

Schools

Hospitals

Public transportation

Hotels

Public houses

Hostels

Gyms

Residential care homes

Nurseries