Why Use a Local Office Cleaning Company?
Having clean office premises for your business is absolutely vital and an essential investment for the wellbeing and safety of both your customers and your employees. A tidy and clean office will give a great first impression to your customers and visitors, whilst also positively impacting on the productivity levels of your employees. Maid2Maid office cleaning in Stockport and South Manchester know all too well how important it is for you to pick the right cleaning company for your commercial space in Stockport, and so here are some of our top tips to take into consideration: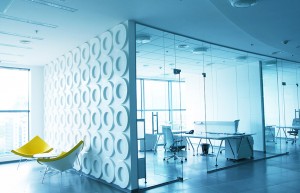 Flexibility
This is one of the most important things to look out for in a cleaning company – whether it be domestic cleaners or office cleaning. Your chosen office cleaning company should be able to accommodate your opening hours and work around them – whether that be early in the morning, or late at night. Also, if you wish to have your office cleaned at weekends, then you will need to make sure that the cleaning company you choose is able to do that. Another thing to find out as well is whether your chosen office cleaning company is available at short notice. For example, you may have an important client coming in and want the place to look at its best, so it is essential to know whether your cleaning company can support you at times like this.
Your Needs
No two companies are the same, and no two office are the same. Your cleaning company in Stockport and South Manchester should take some time to visit your premises, sit with you and discuss the range of jobs you need to be covered. For example, if your offices are really large you will need a team of office cleaners to cover the area and get the job done. Maid2Maid, for example, also offers additional cleaning services such as window cleaning and carpet cleaning that will enable you to put together an all-inclusive package for your business at a better price than if you were sourcing all these jobs from different suppliers.
Health & Safety
Again, we cannot stress enough the importance that your chosen office cleaning in Stockport Company has solid and workable health & safety policies in place. Knowing that your cleaning company is up to date on all the latest developments in health & safety legislation and is ensuring that all its employees are fully trained, will be a huge weight off your mind.
Credentials
A lot of people tend to pick their office cleaning company by recommendation and checking the standard of the cleaning service they offer, which is fair enough, but you mustn't forget to check their credentials as well. Make sure you take into account legal considerations and ensure that they have all the required documentation to ensure that they are a reputable and credible company to work with who take their job very seriously.
Reliability
Obviously you want to pick a cleaning company that will perform the job to the standard you require on a daily basis, and this is where reliability comes in. Consider contacting some of the company's previous customers to find out what they thought about the service and whether the company have carried out their role well in the past.
Insurance
It is always better to be safe than sorry, so although accidents should not happen due to the high standard of training the cleaners receive, it is always worth checking that your chosen office cleaning company has insurance – not only for your peace of mind but to ensure best practice too.
For more information about our commercial and office cleaning services in Stockport, please call us on 0161 217 1332 or email us at [email protected]