Why Is It So Important To Have A Clean Office?
As a company who undertake Office Cleaning in Stockport, we are well aware of the fact that many offices are not spotless, and, in fact, some of them are downright dirty. Don't get us wrong, they may look fairly neat and tidy – but it may surprise you how unclean your workspace actually is.
There are many studies that show that offices are a breeding ground for germs. One of the main investigators of this is Dr Charles Gerba, a Professor of Microbiology and Environmental Sciences. Some of the work that he has done has shown that personal areas, such as desks and cubicles have far more bacteria than communal areas – which is quite surprising. He also found that items such as telephones, keyboards and desks have the most bacteria of all, which is perhaps less surprising!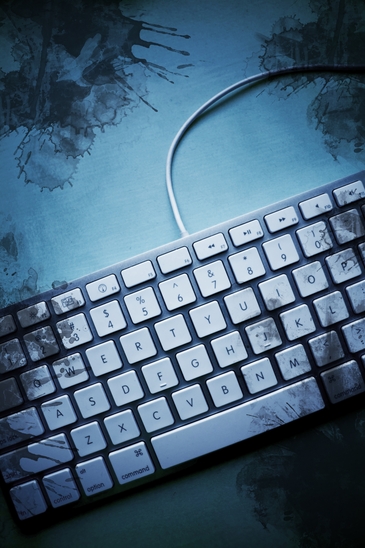 Let's look at some figures that may shock you:
Phone – your desk phone is the most unhygienic thing in your office as on average it contains about 25,000 bacteria. This is mainly due to the fact you put it straight to your mouth many times during the day, and never think to clean it.
Keyboard – Tests have found that the average computer keyboard contains around 3,295 bacteria, and it has been stated that they tend to be a 'reflection of what is in your nose and gut'! The consumer group Which! Recently tested keyboards at their own offices in London, and they found that many of their keyboards contained bugs that could cause food poisoning, with 4 of the 33 keyboards being deemed potential health hazards!
Mouse – Similar to your keyboard, your mouse is quite unhygienic with an average bacteria count of 301.
Desk – Not surprisingly, most desks are quite dirty too with an average bacteria count of 20,961. However, what might surprise you is that this figure is 400 times more than the number of bacteria usually found on a toilet seat!
So, now we have freaked you out with these figures, what does it mean for you? Well, being commercial cleaners in Stockport, we know that your office environment has a significant impact on both your health and well-being. Figures released by the Health & Safety Executive recently show that in 2014/2015 around 27.3 million working days were lost due to ill health, and while all of these sick days cannot be attributed to people falling ill due to being in contact with the bacteria present in their workplace, they certainly don't help matters.
An unclean office can also affect employees psychologically as well. Again, research has shown that there is a direct correlation between increased productivity and a cleaner, tidier work environment. Some employees have commented that when they enter a cluttered and disorganised workspace on a daily basis, it can make them feel like they are on an obstacle course.
So how do you combat this? Well bringing in an office cleaning Stockport company such as Maid2Maid is an obvious start. We provide you with a team of fully trained staff with lots of cleaning expertise, who will ensure your workplace is as clean as possible by using commercial grade cleaning equipment and environmentally friendly cleaning products. We offer a fully managed service, meaning you can concentrate on getting your job done and leave us to make sure your surroundings are pleasant for you to work in.
For more information about our office cleaning services, please call us on 0161 217 1332 or drop us an email at [email protected]