How Clean Is Your Office?
Why is it So Important to Have a Clean Office?
The recent 'Small Business Survey' conducted by the technology firm Brother, revealed some interesting results – not least the fact that in the UK our desks are so messy that we spend 35.7 hours a year looking for lost paperwork. To make that more understandable, think about it like this – each worker in the UK spends at least one and a half days per year trying to find paperwork that they need. Looks like not every office is taking advantage of janitorial services, hey?
So, why does this interest us? Well, as a company that offer Office Cleaning in Stockport, we know that having piles of clutter around is not conducive to a good day's work. For example, did you know that around 10% of the UK workforce spend at least 30 minutes a week dealing with their untidy desk? That's a lot of time that you could be spending doing something else!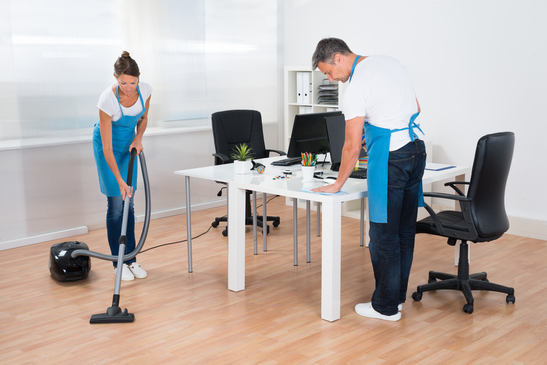 Paperwork doesn't just cause clutter; it can also have a poor effect on your office furniture as well. The survey also revealed that the average UK desk holds around a stone in weight of paper. That's about the same weight as three fully grown pet cats! Surely you can see that this will put a huge strain on your desk at the end of the day.
Having a messy office can also be detrimental to your career. Around 13% of male employees and 7% of female employees in the UK have been told off for having a messy desk. It can also put potential clients off as well, with one in ten employees surveyed admitting that they had lost work due to the messy state of their work environment.
Strangely enough, around half of the people surveyed said they didn't see the need for a tidy desk, despite around a fifth of those surveyed admitting that they regularly lost important documents. What's the most common reason for having a messy desk? Lack of time of course.
A clean office and desk will help you to focus more on the job in hand – and this is where we come in! We offer an office cleaning Stockport service that is second to none. Give us a call on 0161 217 1332 or drop us an email at [email protected]for more information.