Why Do You Need Professional Carpet Cleaning Services?
With the technological advancements there have been in domestic carpet cleaners today, many people believe that they don't need to undertake the services of professional carpet cleaning – but they would be wrong! There are many reasons why people should not neglect their carpets, and instead get them professionally cleaned but in this post we are going to look at some of the main reasons why you should. If any one of these reasons applies to you (and our experience as carpet cleaners in Stockport shows us that at least one will!) then you might want to think about contacting a company that offers carpet cleaning services to help freshen up your home.
Children
Yes, we know you love you children, but they are the number one mess makes in the world! They will track mud on your floors, spill their food, use paint and chalk to brighten the place up, and a million and one other things that can be absolutely devastating to the overall appearance of your carpets. They also tend to mean that your carpets experience excessive foot traffic as they run around the place burning off their excess energy. Basically, if you have children then you need professional carpet cleaning!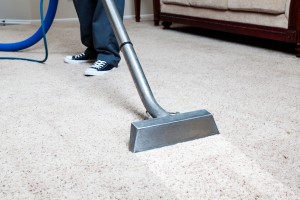 Pets
Similarly to children, pets like to make a mess too! Again, they can track in mud, but they also tend to drool or drop hairs and they can surprise you with little accidents here and there too. A professional carpet cleaner will be able to remove spots and stains, and also prevent the build-up of allergens and bacteria.
Lots of Traffic
If your home is the central hub for your family and friends, and you have a lot of people traipsing in and out on a regular basis then you will definitely need your carpets cleaned. The more people that come into and out of your house, the more dirt is put onto your carpets and the less clean it looks. Investing in professional carpet cleaning every now and again will make your carpet easier to maintain and also enhance the look of your home.
Tough Stains
If you have really tough stains on your carpets, that you haven't been able to get out on your own, then this is where good carpet cleaners in Stockport and Manchester come in. They have access to a wide range of specialised equipment that will make short work of most stains, and leave your carpet looking fresh again. It is really important to remove soiling on a carpet as soon as possible as spots and stains can attract more soiling. Removing any stains promptly will protect your carpet from more damage.
Not Used Carpet Cleaning Services In Over a Year
If you haven't had your carpets professionally cleaned in 12 months or more, then it is high time you booked them in. We recommend that in order to protect your carpet and maintain the warranty, your carpet should be professionally cleaned at least every 12 months – with additional cleanings in between as necessary.
Low Maintenance
If you want your carpets to be easier to look after on a day to day basis then you should have them professionally cleaned at least once a year. Carpets that have been professionally cleaned by carpet cleaners in Stockport will be easier to maintain as it will usually just be a case of removing dry soils using a regular vacuum.
For more information about Maid2Maid's carpet cleaning and upholstery cleaning in Manchester, Stockport, Edgeley and surrounding areas then please call us on 0161 217 1332 or email on [email protected]