Cleaning Your House for Summer
Get Your Home Ready for Summer with Maid2Maid Cleaners Hazel Grove
The sun is finally shining, so that means that summer is on its way and its time to pack away your sofa throws, fling open the windows and prepare your home for the warmer weather. As cleaners in Hazel Grove, Maid2Maid know that sometimes the warmest season of the year can take us by surprise, so here are our tips for getting your home ready for summer.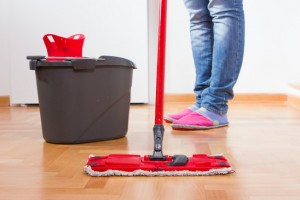 Spring Clean
Opening your windows is a great way to get the air circulating your home – but not only will it make your home feel less stuffy but it also stirs up dust. A top to bottom clean of your home will not only make it look wonderful again, but will also mean that you won't hesitate to invite people over to enjoy the warmer weather with you. After all, who wants to host a BBQ in a messy house and garden? If the thought of cleaning every inch of your house fills you with dread, don't worry as Maid2Maid cleaners in Bramhall can help you with every aspect of this – even cleaning your windows!
Give Gardening a Go
Whatever the size of your plot, whether it be a window box, balcony or acres of sweeping lawn, you can really make the most of the warmer weather if you just give all aspects of your space a little TLC. If you aren't the most green-fingered person, don't worry, pot plants are really popular at the moment and they are very low maintenance – all you have to do is water them now and again. The other great thing about plants in pots is that you can move them around easily and they don't take up a lot of space.
Buy or Build a BBQ
Summer equals BBQ in Britain; it is the quintessential item you need for summer entertaining. There are tonnes of different models out there to choose from, or you could earn major brownie points and build your own! Then all you have to do is take a trip to your local butcher and stock up on burgers, sausages, steaks, and kebabs and pick up a couple of bottles of Pimms on the way back and you are good to go!
Lighten Up Your Bedroom
Sometimes it can get quite hot in summer, and even with the windows wide open and no heating on, you could find it hard to sleep. Keeping yourself cool is easy, though, just pack away your heavy tog duvet and slip under some cool linens instead. Grab some thin, comfortable sheets and you will feel ten times more comfortable than under your sweltering duvet.
Getting your house ready for summer isn't as difficult as you thought and Maid2Maid cleaning services in Manchester can help you with the hardest bit – cleaning your home! For more information on our cleaning services, please call us on 0161 227 13332 or drop us an email at [email protected]