The Importance of Environmentally Friendly Cleaning Products
Why Do Maid2Maid Cleaners in Edgeley Use Environmentally Friendly Cleaning Products?
As a cleaning company in Stockport, we are well aware that everyone's lives are busier than ever, and so people tend to gravitate towards things that will make their life easier. Regarding cleaning products, this means grabbing the nearest bottle of stuff that claims to be a quick fix. However, our years of experience cleaning services in Stockport have taught us that quick fixes aren't always the best solutions. Most of these 'quick fix' cleaning solutions are made up of toxic chemicals which can be bad for a householder's health and the health of the person using it to clean. This is why we are pleased to tell you that Maid2Maid cleaners in Edgeley only uses environmentally friendly cleaning products, which bring the following benefits for you: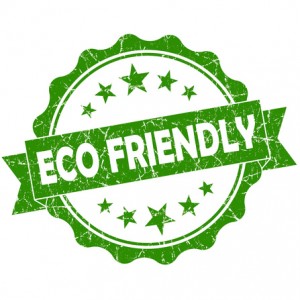 A Healthier Home
There are various studies that have shown that many cleaning products contain harmful chemicals which, when breathed in, can cause asthma. Asthma is one of the most common chronic illnesses in the UK and is the number one reason for children being absent from school. If you use environmentally friendly cleaning products, you won't be at risk of touching or breathing in harmful chemicals. It also means that your home is healthier for your family as there won't be any harmful chemicals on your furniture surfaces or lingering in the air.
Better For the Environment
Not only are the chemicals found in most cleaning products harmful to humans, but they are also harmful to the earth as well. Changing to greener methods of cleaning means less pollution in our waterways and in the air, which minimises our impact on the ozone layer. Many environmentally friendly products also come in recyclable packaging which helps to reduce the amount of waste we create.
Safer All Round
Some conventional cleaning products are actually made from chemicals that can cause chemical burns on the skin and eyes of the person using it. Using environmentally friendly cleaning solutions means that we can keep our employees safe and well taken care of, as these cleaning solutions come under strict regulations for skin absorption, toxicity and inhalation.
Better Air Quality
You may have noticed that a lot of store-bought chemical cleaners have a strong smell that can linger in the air a long time after your cleaner has left. Environmentally friendly products tend to be made from natural oils which have a much pleasanter smell.
These are just some of the reasons why we use environmentally friendly cleaning products as part of our cleaning services in Stockport offering. If you would like to know more about our services or book one of our cleaners in Edgeley, then please call us on 0161 217 1312 or drop us an email at [email protected]