Why Are More People Than Ever Employing a Domestic Cleaner?
Recent surveys have shown that over 6 million people in the UK are employing domestic help, despite the fact that they are feeling the squeeze on their disposable income. As cleaners in Hazel Grove, we are well aware that a lot of people are working long hours these days and just don't have the time they would like to spend on doing their own housework – which is where we come in!
Despite the recession of recent years, many people believe that cleaners are a necessity rather than a luxury. Our domestic cleaners Stockport have never been so busy! After all, who doesn't want a clean bath and a tidy bed to get into after a long day at work?  The traditional and oh so British embarrassment at paying someone to do your chores seems to have diminished as well. For many cleaning companies in Stockport work is booming.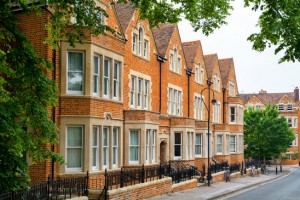 Even as recently as 20 years ago there was a widely held belief that people should be doing their own cleaning, but now people feel perfectly comfortable outsourcing this task to a domestic cleaning company. Think about it – if you are a couple who both work full-time, the last thing you want to do on a weekend is to spend your spare time cleaning your home. Time is very precious these days as people are so busy, and so having a cleaner is seen as an affordable necessity. Another key reason for paying for domestic help is if you don't like doing domestic chores – you can get someone else to do them for you!
If you look at the 1911 census, the year that the first series of Downton Abbey was set, domestic services rank as the most popular job in the UK, with 1.3 million people employed in this area – more than agricultural laborers! The number is much lower today obviously, but the fact that some companies pay wages to their staff as cash in hand means that actual figures are hard to calculate.
Many cleaning companies in Stockport did report a downturn in business during the recession, but this has picked up again recently. We are finding that many new domestic cleaning customers are elderly people who just can't complete these tasks themselves. Having a cleaner is a real necessity for these people, as families are increasing living further away from each other, so it's not always possible for younger relatives to come round and help out. Knowing that there is a professional taking care of the cleaning tasks for them, means that relatives will have peace of mind that at least the house is clean.
If you want to discuss our domestic cleaning services, please give us a call on 0161 217 1332 or drop us an email at [email protected]